Weaam El Masry is an Egyptian Cairo-based multi-award winning visual artist. Holds PH.D. in media art from the Faculty of Applied Arts, Helwan University. Currently working as a lecturer at the Faculty of Arts & Design, MSA University, Egypt. Also a curator and co-founder of Easel and Camera contemporary art gallery.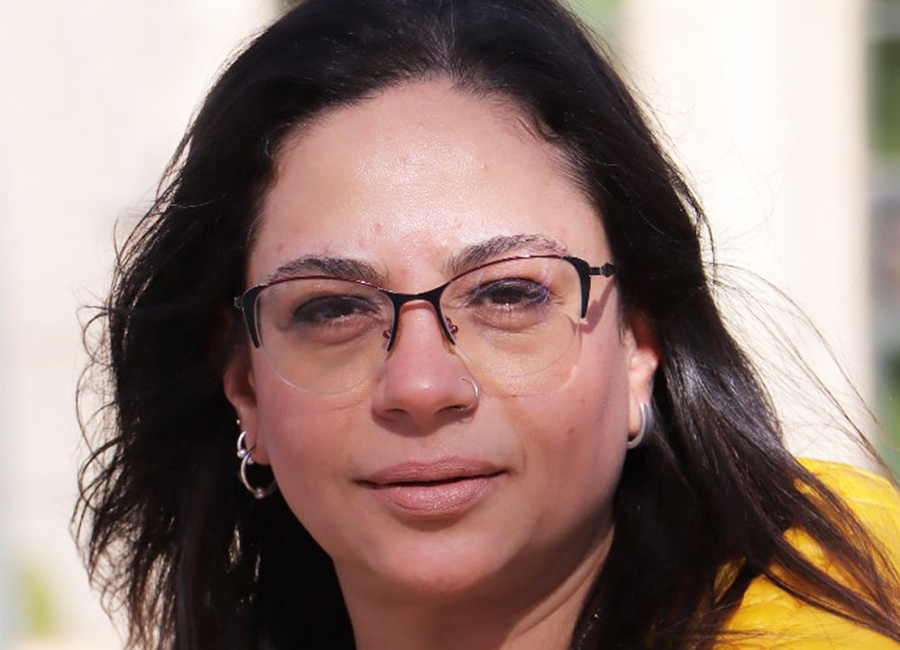 Weaam El Masry's work explores issues of her native society especially the position of women, relationships and religion, yet is timeless and universal. El Masry seeks to unravel that psychological pain, that longing for total freedom to fulfil the dreams and the ambitions, away from the shackles of a demanding and unforgiving society.
She is also a painter who at times moves to photography, animation and installation. Her work has been exhibited at galleries, festivals, Art Fairs, Biennales and museums locally and internationally notably; Venice Biennale 2022, "Egypt International Art Fair" (2020), "The Sixth Silk Road International Arts Festival", Shaanxi Provincial Museum of Fine Arts – China (2019), Beirut Art Fair (2018), the Biblical Book and Book-Object Biennale, 1st edition, National Literary Museum – Bucharest, Romania (2018), the 10th Luxor International Painting Symposium, The Egyptian Ministry Of Culture (Through Its Cultural Development Fund), Luxor, Egypt (2017), the Florence Biennale, Italy (2015), 5th Beijing International Art Biennale, China (2012), One Minute Film & Video Festival in Aarau, Switzerland (2008), The Egyptian Museum of Contemporary Art, and many group and solo exhibitions in Egypt and abroad.
With over than 25 awards and scholarships from different institutions in Egypt and abroad; for example but not limited to; The UNESCO-Aschberg Bursaries for Artists (2012), the Culture Resource Award for Artistic Production for Young Arab Artists & Writers – the Arab region (2006), D.A.A.D, Germany (2005-2006), Pro-Helvetia, the Swiss Arts Council (2010), Alexandria library, Egypt (2005), Kulturamt Düsseldorf, Germany (2002) and over 70 exhibitions under her belt.
El Masry's works are in private and public Collections; notably Bibliotheca Alexandrina; The Museum of Egyptian Modern Art, National Literary Museum Bucharest, Romania and private collections in Egypt, Germany, USA, United Arab Emirates, Lebanon and Spain.